GRATUITY
---
Track, verify, pay and reconcile all gratuity received.
Powerful filters to rapidly find and analyze the data you need.
Our intuitive rankings by departments and employees are a great way to identify your top performers.
---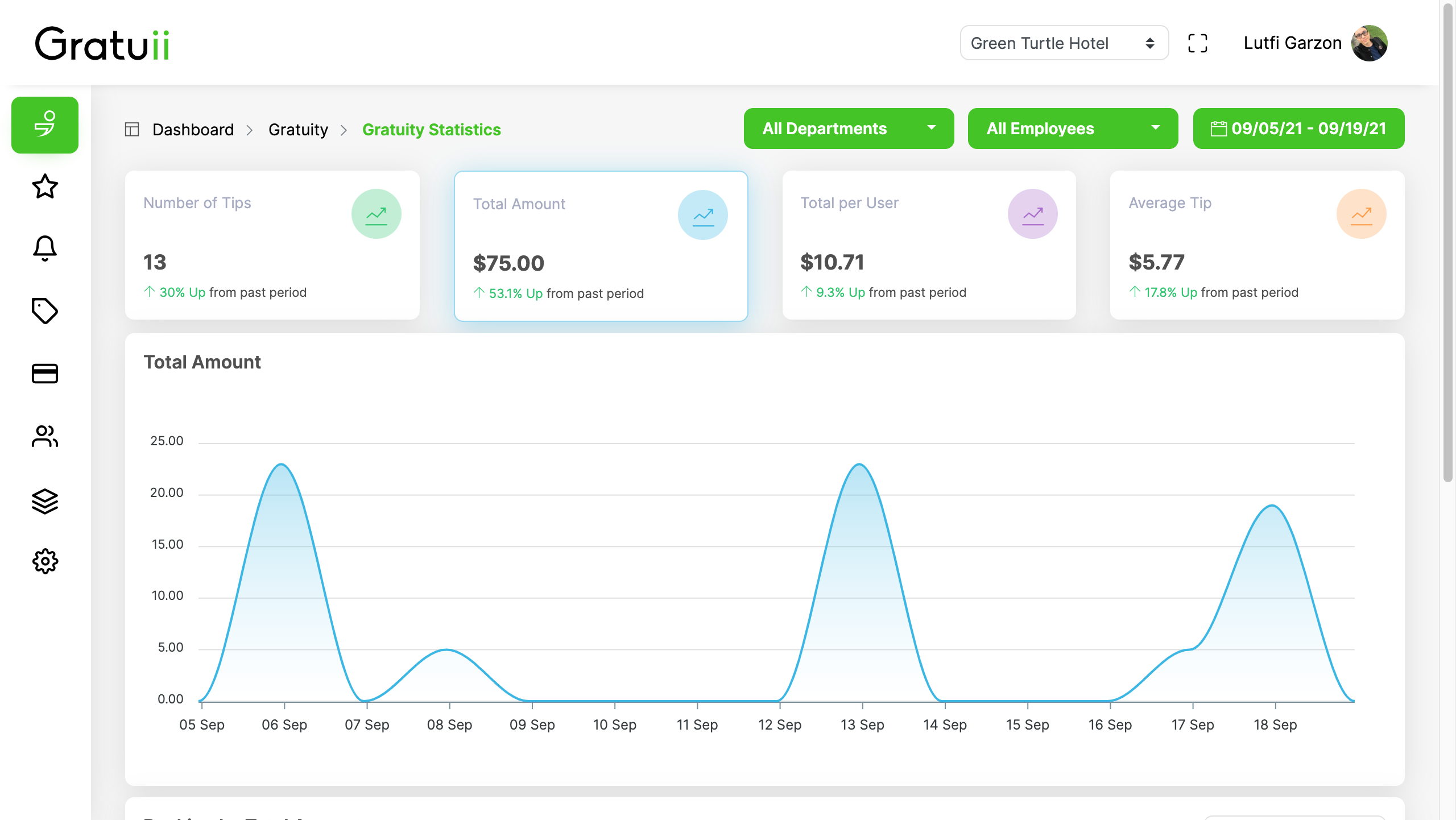 ---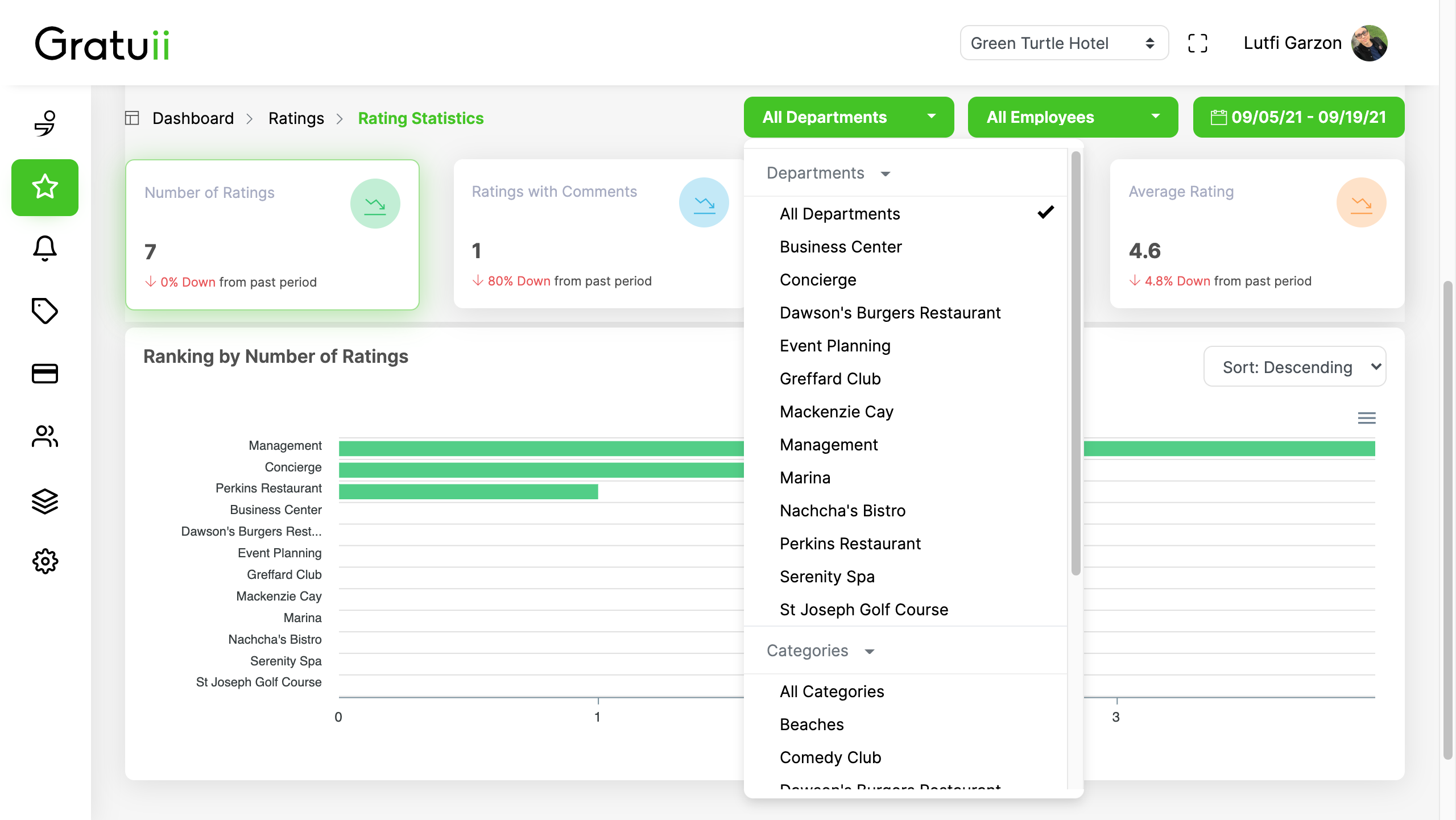 RATINGS
---
Ratings provide you business intelligence on actual Guests/Members real-time experiences.
Enables you to proactively manage your property´s all important reputation 24/7.
Easily analyze all ratings by star value and comments.
REQUEST
---
Quickly recognize and address underperforming staff or departments.
Provides critical business insights on Guests/Members, identifying valuable future business opportunities.
Export data to multiple convenient file formats.
---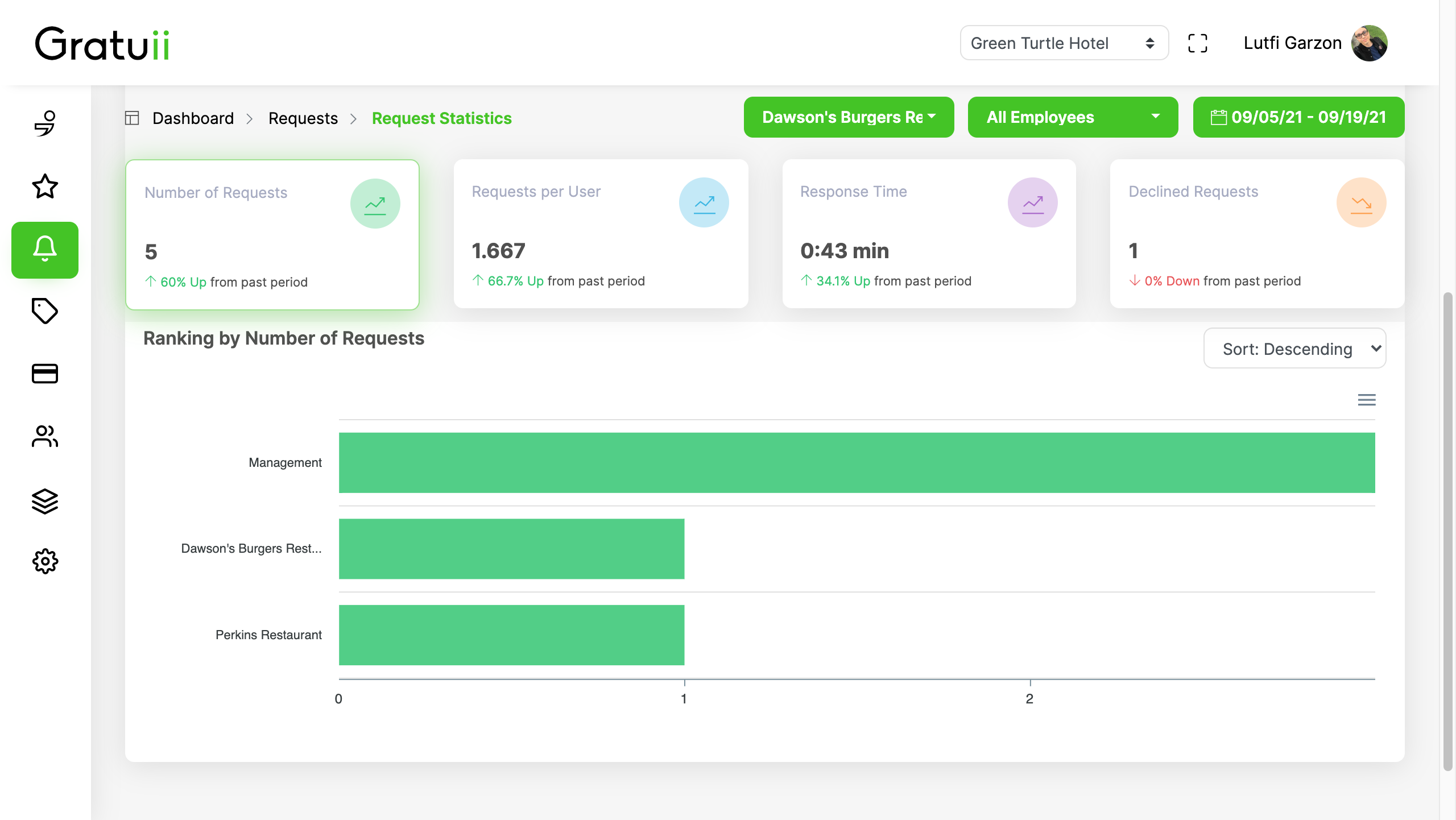 ---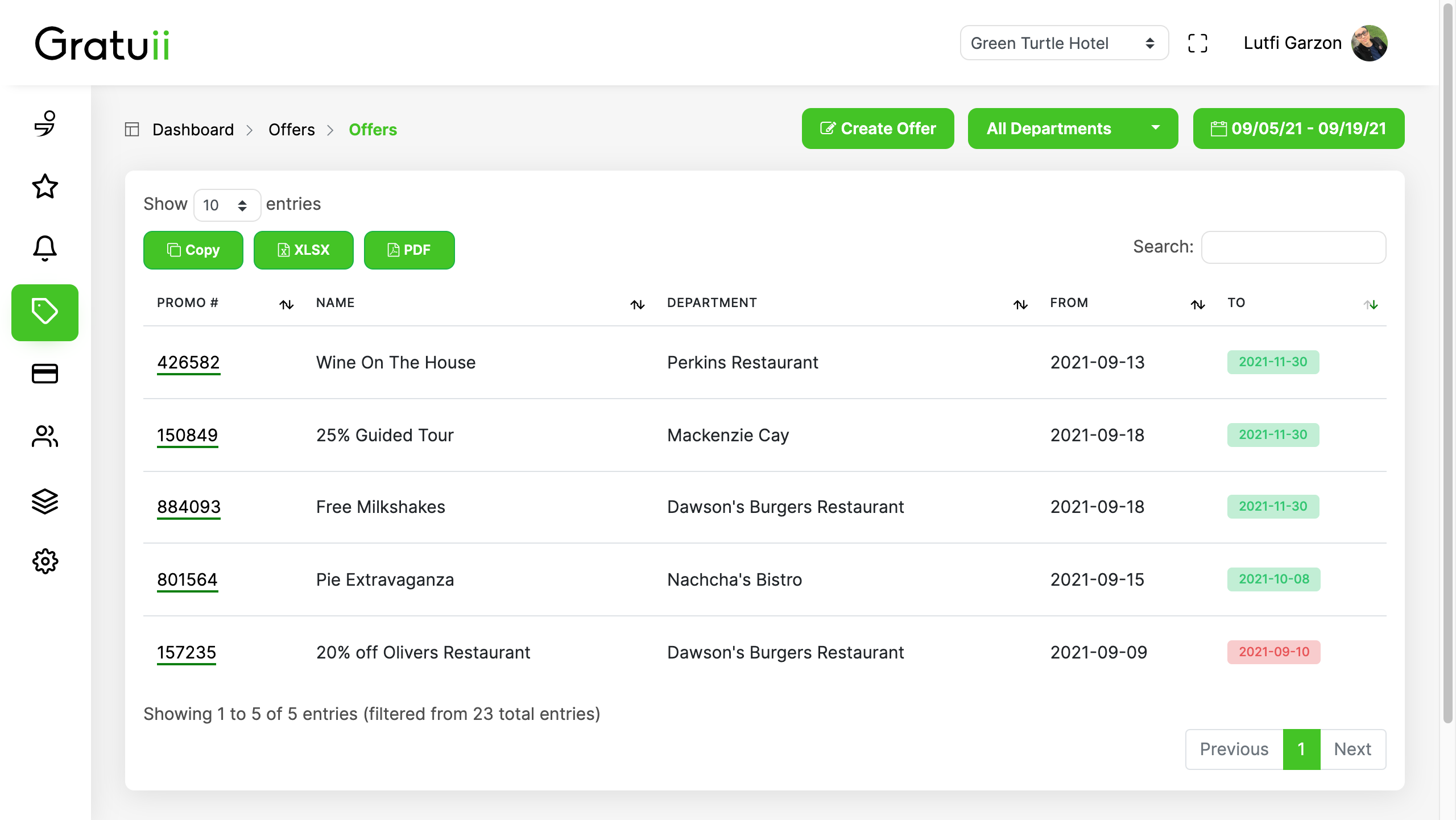 OFFERS
---
Create and push offers to a captive audience instantly generating revenue for your property.
Evaluate how successful each offer has been so you can maximize future earnings.
Communicate real-time with Guests/Members 24 hours a day!